Food and Nutrition Services
School Menus
Godfrey-Lee Public Schools ​is proud to offer free breakfast and lunch to our students. This program is made possible by the Community Eligibility Option Grant, funded by the ​Federal Government. The School Lunch Program is operated in accordance with the ​U.S. Department of Agriculture Policy, which does not permit discrimination of sex, age, handicap, or national origin.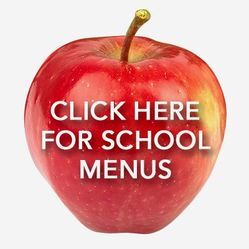 Special Diet & Accommodations
Share Your Opinion
Do your have suggestions about how to make our cafeterias better? Foods you wish we would serve... or, not? The Dining Services Department is interested in hearing your ideas about our cafeterias, menus, nutrition, etc. You are invited to join the GLPS Dining Services Advisory Council.
For more information, please contact Monica Collier at mcollier@godfrey-lee.org or (616) 452-3296 ext 4332.
Contact Us
Monica Collier
Godfrey-Lee Public Schools
Dining Services Director
Scott Bergman
Godfrey-Lee Public Schools
Food Service, Operations & Transportation Director