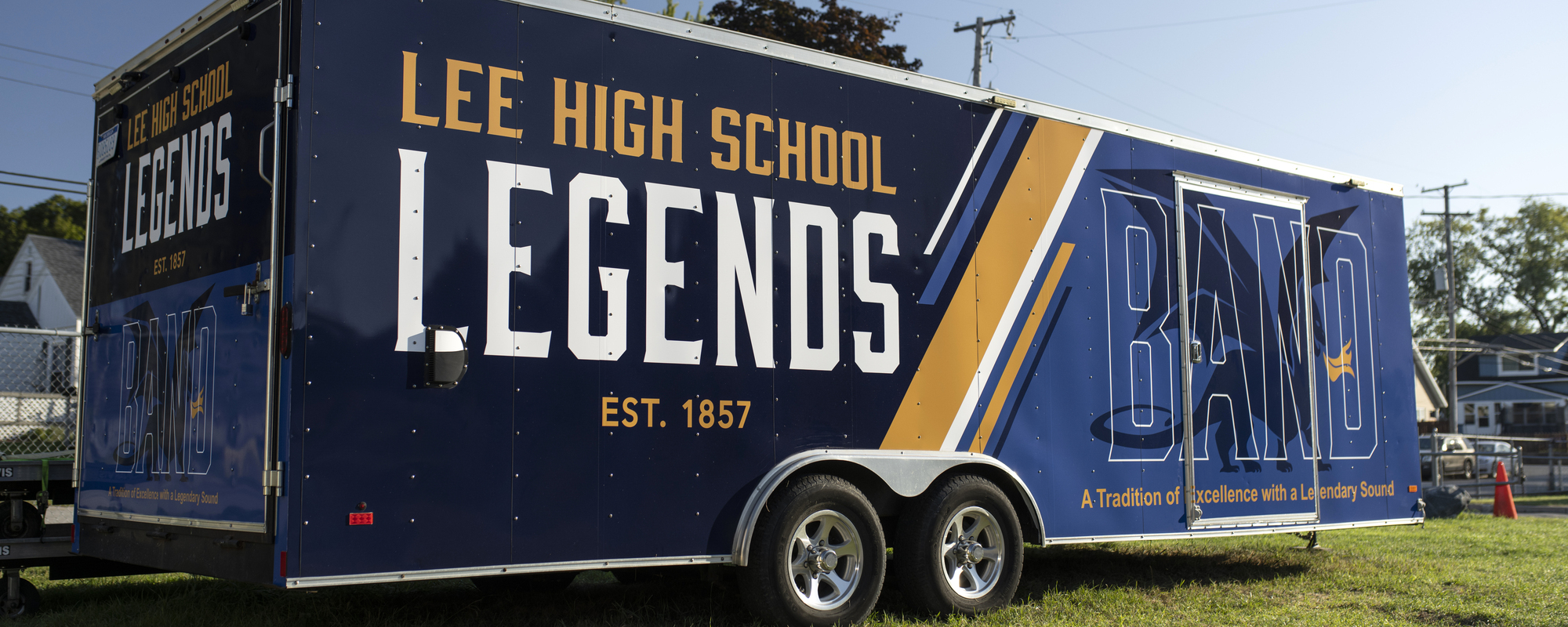 Welcome to

Godfrey Lee Public Schools

Home of the Legends
Godfrey-Lee Public Schools is a small close-knit community school district with experienced and dedicated staff that offers small class sizes to a culturally diverse student population. This signifies the commitment to academic excellence shared by the staff and community. The community provides strong support for our schools, as exhibited through partnerships with a network of organizations, local businesses, and higher education institutions.
Vision
Be You; Be Connected; Be Brilliant!
Be You - Godfrey-Lee believes in the individuals that make up our school community. All individuals bring unique skills and talents, that are vital to the success of our district.
Be Connected - Together, we will be stronger than any of us on our own. We must work together, in collaboration, to construct learning and support each other. Learning also must extend beyond our community and into the world around us, near and far. Technology can serve as a tool for gathering information and making connections to create meaningful learning experiences.
Be Brilliant - Brilliance lies within every individual and, as a school district, we need to broaden the definition of success for our students. It is also our responsibility to create opportunities for students to express learning and pursue interests in ways that are outside of the traditional school definition.
Mission
Godfrey-Lee Public Schools, together with students, families, and community partners, designs equitable learning experiences so that each individual grows academically, civically, emotionally, and socially to thrive in a global society.
Core Values
Community - Service for the common good
Human-Centered - Flexible solutions fueled by empathy
Equity - Barrier-free hearts, hands, and minds
Excellence - Continuous growth of all human potential
Relationships - Empowering human connection
KDL Bookmobile Visit @ ECC

Location:

Lee Middle & High School, 1335 Lee St SW, Wyoming, MI 49509, USA

Calendar:

GLPS District Calendar

KDL Bookmobile Visit @ ECC

Location:

Lee Middle & High School, 1335 Lee St SW, Wyoming, MI 49509, USA

Calendar:

GLPS District Calendar

Committee of the Whole + Regular Board Meeting

Location:

961 Joosten St SW, Wyoming, MI 49509, USA

Calendar:

GLPS District Calendar

KDL Bookmobile Visit @ ECC

Location:

Lee Middle & High School, 1335 Lee St SW, Wyoming, MI 49509, USA

Calendar:

GLPS District Calendar

KDL Bookmobile Visit @ ECC

Location:

Lee Middle & High School, 1335 Lee St SW, Wyoming, MI 49509, USA

Calendar:

GLPS District Calendar

Feeding America Food Truck/Camion de Comida

Location:

Godfrey Lee Early Childhood Center

Calendar:

GLPS District Calendar
Calendar

Previous

June

2023

Next

S
M
T
W
T
F
S
1

Jun 1

Calendar:

GLPS District Calendar

2

Jun 2

Calendar:

GLPS District Calendar

3
4
5
6

Jun 6

2:30 PM to 4:00 PM

KDL Bookmobile Visit @ ECC

Location:

Lee Middle & High School, 1335 Lee St SW, Wyoming, MI 49509, USA

Calendar:

GLPS District Calendar

3:00 PM to 5:30 PM

Feeding America Food Truck/Camion de Comida

Location:

Godfrey Lee Early Childhood Center

Calendar:

GLPS District Calendar

7
8
9
10
11
12
13

Jun 13

2:30 PM to 4:00 PM

KDL Bookmobile Visit @ ECC

Location:

Lee Middle & High School, 1335 Lee St SW, Wyoming, MI 49509, USA

Calendar:

GLPS District Calendar

14
15
16
17
18
19
20

Jun 20

2:30 PM to 4:00 PM

KDL Bookmobile Visit @ ECC

Location:

Lee Middle & High School, 1335 Lee St SW, Wyoming, MI 49509, USA

Calendar:

GLPS District Calendar

21
22
23
24
25
26

Jun 26

6:30 PM to 8:00 PM

Committee of the Whole + Regular Board Meeting

Location:

961 Joosten St SW, Wyoming, MI 49509, USA

Calendar:

GLPS District Calendar

27

Jun 27

2:30 PM to 4:00 PM

KDL Bookmobile Visit @ ECC

Location:

Lee Middle & High School, 1335 Lee St SW, Wyoming, MI 49509, USA

Calendar:

GLPS District Calendar

28
29
30