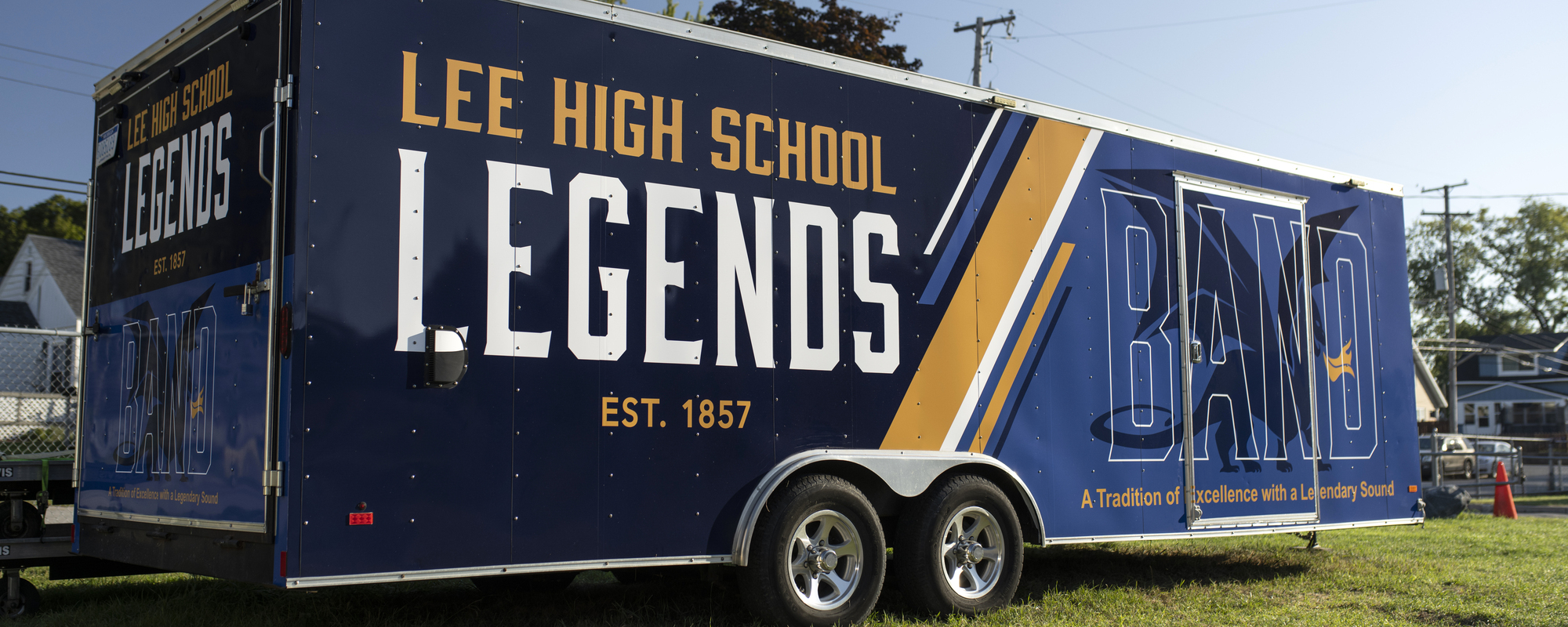 Welcome to

Godfrey Lee Public Schools

Home of the Legends
Godfrey-Lee Public Schools is a small community school district with an experienced and dedicated staff that offers small class size to a culturally diverse student population. This signifies the commitment to academic excellence shared by the staff and community. The community provides strong support for our schools, as exhibited through partnerships with a network of organizations, local businesses, and higher education institutions.
Vision
Godfrey-Lee Public Schools will provide the comprehensive, innovative and creative instructional programs that prepare each learner to succeed in a global society.
Mission
Prepare each student for college and career in a 21st Century global community.
KDL Bookmobile Visit @ ECC

Calendar:

GLPS District Calendar

Feeding America Food Truck/Camion de Comida

Location:

Godfrey Lee Early Childhood Center

Calendar:

GLPS District Calendar

Early Release

Calendar:

GLPS District Calendar

Committee of the Whole

Calendar:

GLPS District Calendar

Regular Board of Education Meeting

Calendar:

GLPS District Calendar

KDL Bookmobile Visit @ ECC

Calendar:

GLPS District Calendar
Calendar

Previous

December

2021

Next

S
M
T
W
T
F
S
1
2
3
4
5
6
7

Dec 7

2:00 PM to 4:30 PM

KDL Bookmobile Visit @ ECC

Calendar:

GLPS District Calendar

3:00 PM to 5:30 PM

Feeding America Food Truck/Camion de Comida

Location:

Godfrey Lee Early Childhood Center

Calendar:

GLPS District Calendar

8
9
10

Dec 10

Early Release

Calendar:

GLPS District Calendar

11
12
13

Dec 13

6:30 PM to 7:00 PM

Committee of the Whole

Calendar:

GLPS District Calendar

7:00 PM to 8:00 PM

Regular Board of Education Meeting

Calendar:

GLPS District Calendar

14

Dec 14

2:00 PM to 4:00 PM

KDL Bookmobile Visit @ ECC

Calendar:

GLPS District Calendar

15
16
17

Dec 17

Early Release

Calendar:

GLPS District Calendar

18
19
20

Dec 20

No School - Winter Break!

Calendar:

GLPS District Calendar

21

Dec 21

No School - Winter Break!

Calendar:

GLPS District Calendar

22

Dec 22

No School - Winter Break!

Calendar:

GLPS District Calendar

23

Dec 23

No School - Winter Break!

Calendar:

GLPS District Calendar

24

Dec 24

No School - Winter Break!

Calendar:

GLPS District Calendar

25

Dec 25

No School - Winter Break!

Calendar:

GLPS District Calendar

26

Dec 26

No School - Winter Break!

Calendar:

GLPS District Calendar

27

Dec 27

No School - Winter Break!

Calendar:

GLPS District Calendar

28

Dec 28

No School - Winter Break!

Calendar:

GLPS District Calendar

29

Dec 29

No School - Winter Break!

Calendar:

GLPS District Calendar

30

Dec 30

No School - Winter Break!

Calendar:

GLPS District Calendar

31

Dec 31

No School - Winter Break!

Calendar:

GLPS District Calendar