2020 Bond Project
Groundbreaking Ceremony Video 2022
Lee Middle and High School Restoration
2022 Groundbreaking Celebration Video - OAK & Taproot Pictures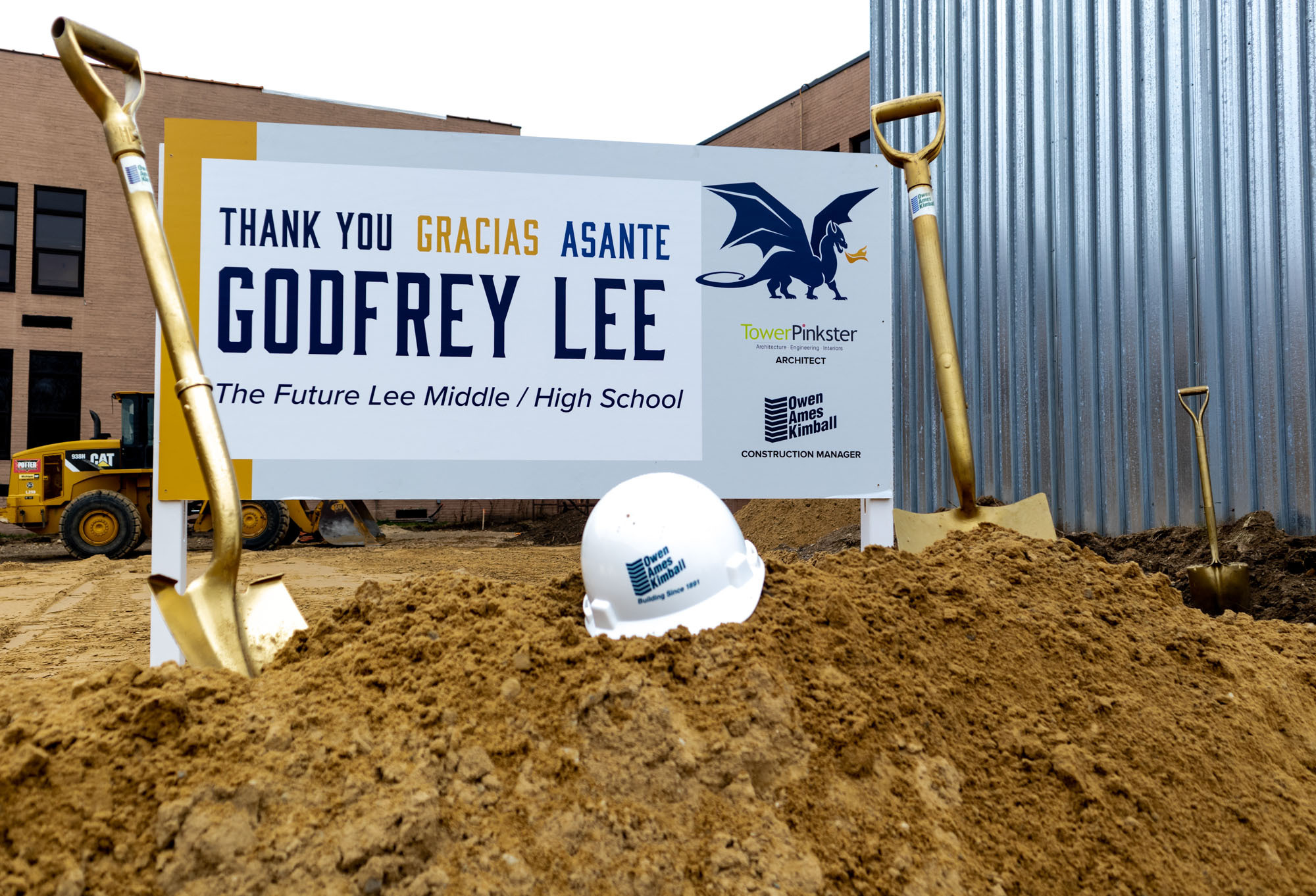 Since voters approved the GLPS bond request on November 5, 2020, district personnel have been working closely with architects, engineers, and our construction manager to develop detailed drawings and specifications for the project. After careful review, the project went out to bid in October 2021 with construction slated to begin in late winter/early spring of 2022. The current construction/renovation timeline calls for all projects to be completed by early 2024.
We are very excited to see this project come to fruition that will benefit students for many years to come! Thank you for your support of Godfrey-Lee Public Schools!
--
Desde que los votantes aprobaron la solicitud de bonos para GLPS el 5 de noviembre de 2020, el personal del distrito ha estado trabajando en estrecha colaboración con arquitectos, ingenieros y nuestro gerente de construcción para desarrollar dibujos detallados y especificaciones para el proyecto. Después de una revisión cuidadosa, el proyecto salió a licitación en octubre de 2021 y la construcción está programada para comenzar a fines del invierno / principios de la primavera de 2022. El cronograma actual de construcción / renovación exige que todos los proyectos se completen para principios de 2024.
¡Estamos muy emocionados de ver que este proyecto se haga realidad que beneficiará a los estudiantes durante muchos años más! ¡Gracias por su apoyo a las Escuelas Públicas de Godfrey-Lee!
Bond Election Video - Fall 2020
Community Forum Presentation -- 2/25/20
Update -- 2/10/20
Forum #2 Presentation/Foro #2 Presentación -- 10/9/19
Forum #2 Notes/Notas de Foro #2 -- 10/9/19
Forum #1 Presentation/Foro Comunitario #1 -- 9/11/19
FORUM #1 Notes/ Notas de Foro #1 -- 9/11/19
This site will contain information related to the restoration of Lee Middle and High School.